Aleksander Moisiu University
Short description of the Aleksander Moisiu University, Durres Aleksandër Moisiu University of Durrës (Albanian: Universiteti "Aleksandër Moisiu" Durrës; initialism: UAMD), is the newest public academic institution of the Republic of Albania. The Albanian Government founded on 20 December 2005 the Aleksander Moisiu University. More than 1,300 students started classes as of October 2, 2006.[9] University of Durrës took its name from Austrian–Italian actor Aleksandër Moisiu, who was of Albanian descent. Today the university encounters:
more than 20 000 students
6 Faculties: Faculty of Business, Faculty of Information Technology, Faculty of Education, Faculty of Political and Juridical Sciences, Faculty of Professional Studies, Faculty of Integrated Studies with Practice (FASTIP).
Study programs: 42 Bachelor, 25 Professional Master and 19 Master of Science, 10 Professional Diplomas available.
The University is located in the ancient city of Durres. The rector of Aleksander Moisiu University is Prof. Dr. Kseanela Sotirofski.
Role of the University in this project:
UAMD as a project partner (P7) is co-lead in WP1 and support all project activities successful implementation.
University official website

:

uamd.edu.al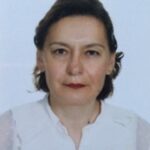 Dr. Luçiana Toti Coordinator E-mail: [email protected] Tel: +355 672 530 590 Ms.
Luciana Toti was born in Tirana on 12 May 1968. She holds diploma as Electrical Engineer from Polytechnic University of Tirana in 1991; a PhD diploma in field of green energy, regarding on the use of renewable resources, economic and ecological benefits, the analysis and implementation of photovoltaic systems. 1991-1995 she worked in the public sector, as an electrical engineer in the Fridge Enterprise (No. 3) where she was part of the main team for a considerable number of projects. 1995-2010 she has been a teacher of technical subjects in Electrical High School and Harry Fultz Institute. The main subject she taught included: Electrotechnics, Electronic Principles, Power Electronics, etc. She has also been part of many workgroups, for compilation mature tests, for accreditation of the electronic branch, for different curricula of vocational high schools in Albania. Since 2010 onwards she is a full time Lecturer at the Department of Information Technology, Faculty of Information Technology in Aleksander Moisiu University of Durres for different courses related to Information Technology, Analog and Digital Electronics, Project Management, etc. March 2017 – October 2020 Ms. TOTI has been the Head of Information Technology Department. She is Author of some textbooks, such as: "Computer Logic" (University Studies); "Electronics 1", "Electronics 2", " Fundamentals of Digital Systems ", (approved by the Ministry of Education), Electronic Systems, etc. Luçiana TOTI is author of many publications in different scientific journals published in Spain, UK, Italy, Kosovo, etc. and has participated in more than 16 of International and National Scientific Conferences.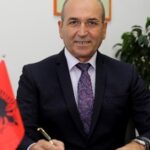 OSMAN METALLA Manager E-mail: [email protected]
Mr. Metalla was born in Durres on 17 July 1964. He is a graduate of the Albanian Naval Academy and has an extended experience in the field of transport, management and logistics. During his course of the professional carrier he spent more than 27 years of experience in Port management, transports, port traffic, navigation safety, maritime legislation, port services and in project implementations in maritime and all transport infrastructure (road and rail transport included) in the country. Coordinator of the national transport sectorial strategy (2006). Experienced in identification, planning and management of transport infrastructure projects, including feasibility studies, cos benefit studies and planning, monitoring and evaluation of the international infrastructure projects. He holds a PhD in Transport management ("Port management – port spaces and their effects in port performance"). He has an extended experience in management of international projects (Director of Project implementation Unit at the ministry of Transport for the BERZH infrastructure project). Some of his areas of expertise include:
Experienced in Transport Demand Analysis / Traffic Surveys, Design of Questionnaires and the relevant Data Analysis, Transport Demand forecasting and evaluation, using 4 stage transport models.
Managing Freight transport through water, road and rail (multimodal transport management)
Participation to feasibility studies for transport infrastructure, Port & Railway
Excellent communication skills in in projects with international and local experts involvement
Leading multidisciplinary teams
Acting as liaison with Supervising and Managing Authorities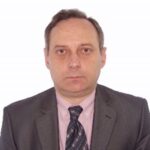 PhD Eng Nikollaq TEREZI Scientific Researcher/ lecture Email: [email protected]
Mr. Nikollaq Terezi is a Reseacher/Lecturer at the Department of Information Technology, Faculty of Information Technology at Aleksander Moisiu University, Durrës. By dt. 12.01.1985 he graduated in "University of Tirana" in the Electronics Engineering branch, equivalent to the MSc degree, and dt.24.01.2017 from the University of Tirana with Doctor of Science degree. In the period from 06.09.1994 to 01.12.1995 he has completed Post Master studies in the field of telecommunication, in Germany. Following with qualification in Sweden, Italy and Greece at companies like NOKIA, ALCATEL and OTE. In the period 1999-2005 he has held the position of the Director of technical Department at AMC (now Telekom), as well as that of the Managed Service at Albtelecom and Eagle Mobile in the period 1993-94, 1996-98 and 2008-2010. Dr. Terezi belongs to the long time researchers in the field of telecommunications. He is a regular participant of scientific activities and the author of publications in national and international scientific journals and conferences. Among others include:
Member of technical group for the rollout of the first cellular network in Albania by AMC(2000-2002).
Organizer of state exams by means of computer-based testing carried out under the frame of Regulated Professions in Albania (2011),
Study on Broadband Telecommunication Development in Albania(2011-2016)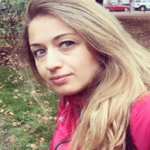 Marsida Klemo
Scientific Researcher/ lecture
E-mail:
[email protected]
Dr. Marsida Klemo is a full-time lecturer in the Department of Applied and Natural Sciences, Professional Studies Faculty, "Aleksandër Moisiu" University of Durrës. Since 2017 she holds the position of Head of this Department. She owns a 5-year degree as a Physicist, a post master in "Biophysics" and a Doctorate in "Applied Physics", all qualifications obtained from Tirana University. During her period as a lecturer, she has published articles, textbooks for students, has participated in various national and international conferences, Erasmus exchanges as staff training. She has been part of some projects mainly in the field of food security, acoustic and environmental pollution and recently in the Renewable Engine Project.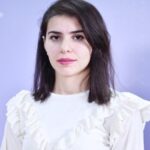 Klarida Prendi Technical Staff/administrativ E-mail: [email protected]
Klarida Prendi was born in Fier on 9 July 1993. She is currently Specialist in Directorate of Projects and Foreign Relations at Aleksandër Moisiu University, Durrës, where she contributes in increasing the number of projects applied and implemented by the university in partnership with other universities at home and abroad as well as in civil society. Ms. Prendi holds a Bachelor diploma in Economic Sciences at Aleksandër Moisiu University, Durrës, Faculty of Business (2015). MSc in Business Economics at Aleksandër Moisiu University, Durrës, Faculty of Business (2017). She has worked as accountant at Finance Directorate during 2015-2018 at Vrana Security Group. Ms. Prendi is part of Directorate of Projects and Foreign Relations at Aleksandër Moisiu University, Durrës from 2018. She is author and co-author of 3 (three) International Conferences, 2 (two) National Conferences and 1 (one) workshop.